'MARKETING TAKES A DAY TO LEARN & A LIFETIME TO MASTER' - PHILIP KOTLER (MARKETING GURU)
We love using our 15 years marketing experience to give organisation's a leg up on mastering their marketing strategy and plans. We find that the key is usually in understanding the purpose of your organisation. Especially if the organisation's purpose is to 'make a difference.' We believe each organisation has a unique meaning and story to tell, so we like to discover and understand it in order to develop effective ways to communicate and share it (market it) to your audience.
Sodablue can assist you in developing your marketing strategy so that your organisation's objectives are achieved. We are curious, insightful and passionate about helping our clients find the right channels and promotional tools to communicate and experience their product or service.
We do this through 4 step process;
1. Review past and exisiting marketing functions and promotions
2. Research insights externally and internally to develop a robust strategy
3. Develop a marketing strategy.
4. Develop a marketing activity plan to implement.
We are here to help you develop a clear marketing road map to achieve your vision.
WHAT THE CLIENTS SAY
'Sodablue's insights have enabled us to develop and confidently execute a more sophisticated and effective marketing and brand strategy. I particularly value Karin's unique ability to build relationships with members of the team, motivating and supporting them to deliver more advanced outcomes.'
Fiona Anderson, General Marketing Manager, YMCA VICTORIA. (NOT FOR PROFIT)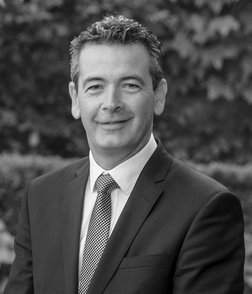 'Karin's been instrumental in providing strategic marketing solutions across all segments of our business, including: driving future growth from both new and current clients, protecting our existing market share and repositioning our brand.
We have no doubt that this could not be achieved without the expertise and skill that Karin has brought to our business.'
 
Damien Carter, Director, MILES REAL ESTATE. (COMMERCIAL)
For information on our marketing consulting and advisory services email hello@sodablue.com.au or call us today m: 0409 501 270
INSIGHTFUL •CURIOUS • INSPIRING