WE BELIEVE KNOWING YOUR BRAND'S PURPOSE IS KEY TO CONNECTING WITH YOUR CUSTOMERS.
Our Brand Strategy services include;
Brand Naming
Brand Positioning Development
Brand Essence Discovery
Brand Competitor Analysis
Brand Refresh or Rebrand Strategic Development
Briefing Logo or Visual Creative Design
INSIGHTFUL •CURIOUS • INSPIRING
Understanding the purpose and meaning of your organisation's brand is vital for marketing success. Especially if the brands purpose is to 'make a difference.' We believe each brand has a story to tell, so we like to understand your brands benefits and story to then develop effective ways to share it (market it) to your existing and future customers.
Sodablue's marketing consultants can assist you in developing your brand strategy so that your organisation's objectives are achieved. We are passionate about helping our clients articulate 'why?' they exist and developing a plan to reach their vision.
We do this through 4 steps;
1. Review exisiting brand functions
2. Research insights externally and internally to develop a robust strategy
3. Develop a brand strategy.
4. Develop a brand activity plan to implement.
WHAT THE CLIENTS SAY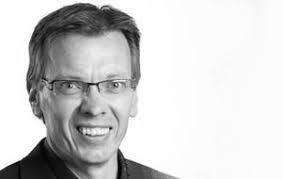 'Branding can be a bit of a black art and it takes the right balance of text-book learning with practical application to execute it properly today. Sodablue has that expertise and provides a valuable resource to take your business forward through brand development.'
Andrew McKenzie, General Manager Engagement, YMCA VICTORIA. (NOT FOR PROFIT)
'So much love for Sodablue and LBD Studio's. You both simply didn't create our brand you are truly a part of it. We wouldn't be where we are without you.'
Matthew Young, Director, KONTRAST INTERIORS.
We are here to help you develop a clear road map to achieve your brand's vision.
INSIGHTFUL •CURIOUS • INSPIRING
For information on our marketing consulting and advisory services email hello@sodablue.com.au or call us today m: 0409 501 270